ABOUT
— Learn about the ZAP family
— About
ZAP Architecture is a group of talented architects, interior designers, landscape artists and project managers.
ZAP are committed to building, creating, inventing, imagining and delivering. ZAP pride themselves on the 'added value' they bring to any project. ZAP are experts in gaining planning permission for ambitious schemes on difficult sites. ZAP are an authority on 'meanwhile uses' on redundant land; ranging from pop-up shops, bars, cinemas, al-fresco dining or community amenities. ZAP have a prolific combined experience in residential design, event design, commercial design and landscape projects.
ZAP Architecture is a high end design collaborative blurring the boundaries between art and architecture. ZAP aim to go the extra mile for their clients to create something truly bespoke and thought provoking. Scale is something that interests ZAP meaning no job is too big, too small or unworthy. Our work ranges from conventional residential planning applications to high end fashion events, bespoke furniture, animated gardens to pop-up restaurants. ZAP wait anxiously on new and exciting briefs and clients to engage with. Creativity is something we live and breathe here in the ZAP office. The Architect's Journal cited ZAP as the "young one's to watch"

E. info@zaparchitecture.com
ZAPspace, 369 High st, London E15 4QZ
ZAP Team
— An energetic young team with a combined knowledge of planning, design, interiors, events, installation design and commercial ventures.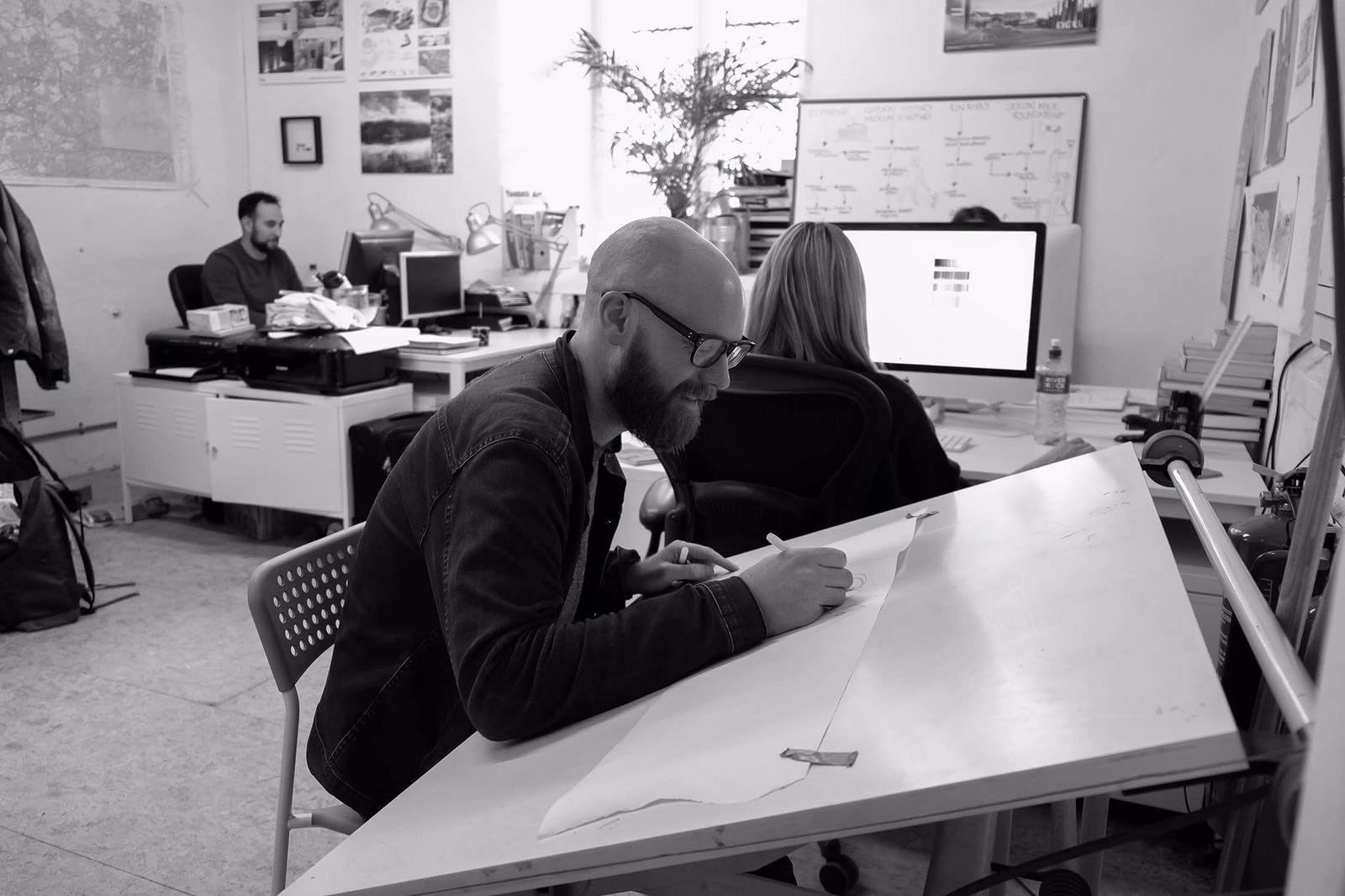 We still use drawing boards
Give us something to draw…